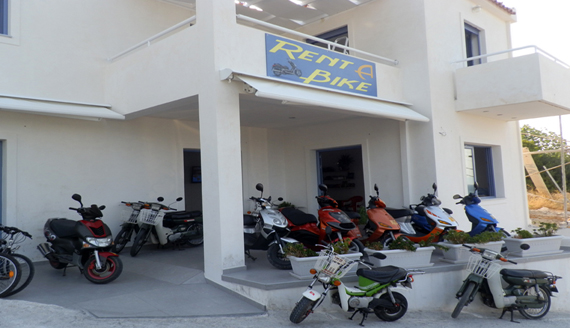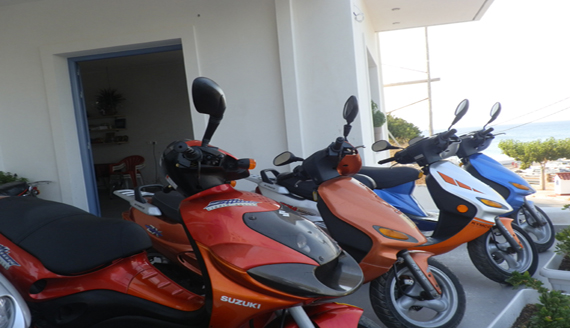 WE BROUGHT AND GIVE FOR LETTING ELECTRIC BIKES
Moto shop "Logothetis - Rent A Bike" is located at Megalochori, 50 meters away from the port of the ever green Agistri island, at the start of the ascending road, which leads to the village of Megalochori. Logothetis - Rent A Bike will help you choose a scooter or motorbike or bicycle, which you want, and then you can go and explore the island, its places and its beautiful and magical beaches.
We have got any type of scooters to the best prices, so you can explore the island and swim to the most beautiful beaches for relaxing and unforgetable vacations.
Rent any type of scooter - Moped bicycles - Tandem bikes - Mountain Ideal - Motocross
New scooters - New bicycles - The best prices - Quick Service
New electric bikes & skates